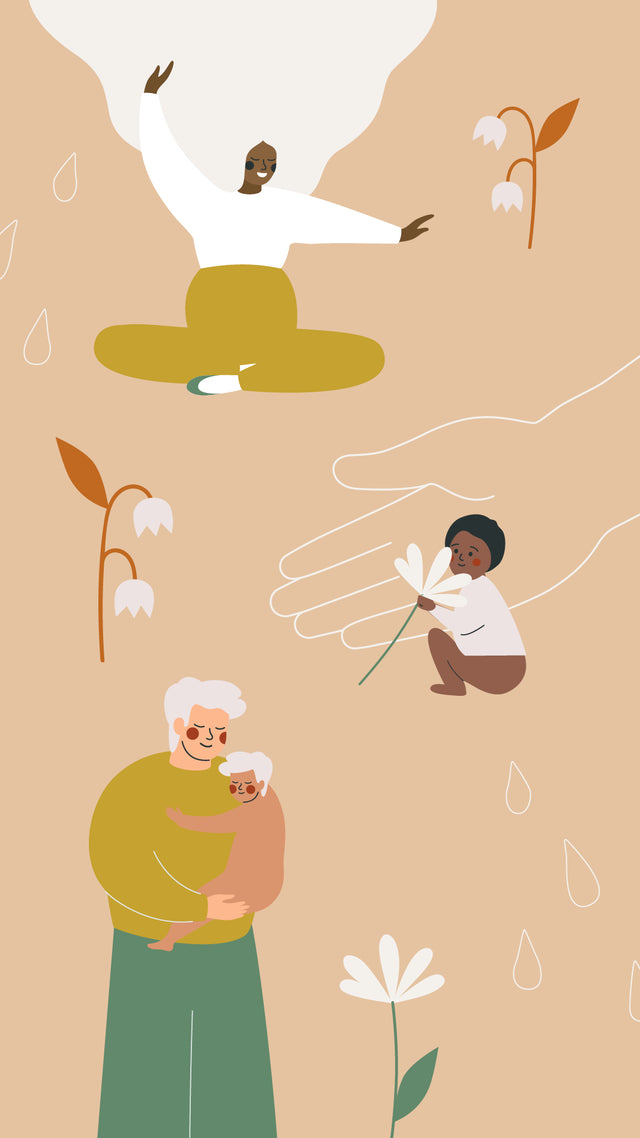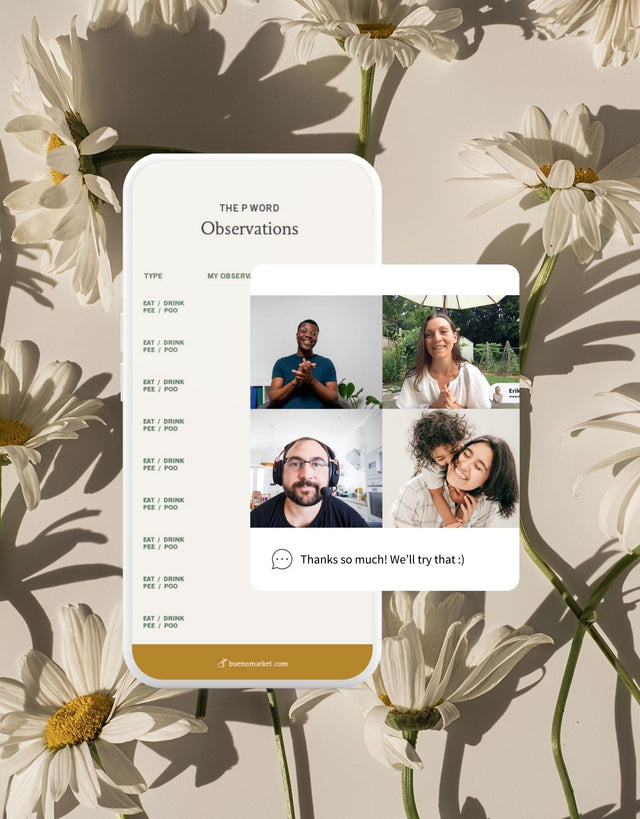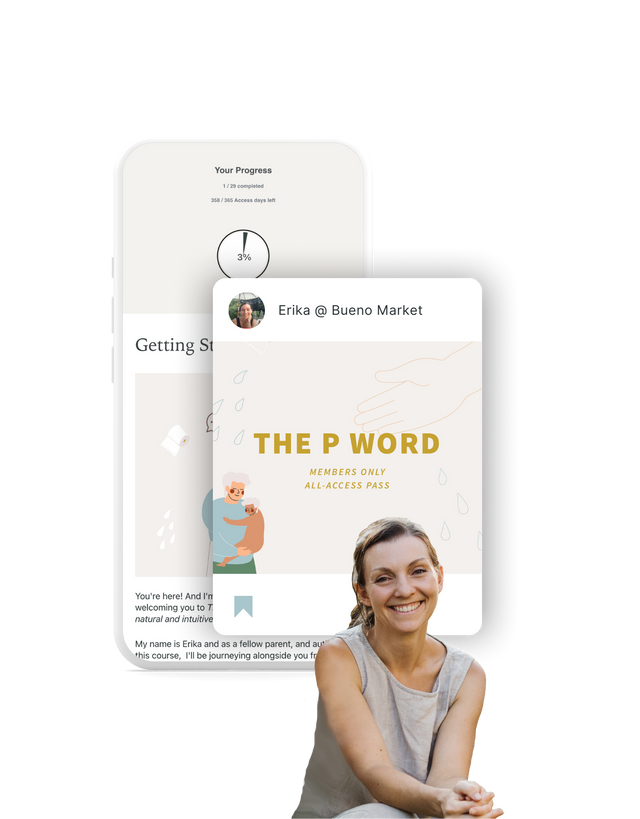 The P Word: Empower your little person through potty independence
What you'll find inside The P Word:

A compact 4-module self-paced program with personalized support, learning opportunities, and a community of dozens of other like-minded families with you every step of the way.
With lifetime updates to the course and a forever membership to our private community. Join and stay with us until you've mastered this family milestone. Honestly - You determine when you're done!


Peak inside:

Module 1: The science and art of natural potty independence
✓

 Diapering and the return to natural toileting independence
✓

 The toileting landscape
✓

 

Honouring sensitive periods
✓

 

Clothing and toddler bodies
✓

 

Science for early independence

Module 2: Preparing for natural independence
✓

 

Early diaper freedom in practice
✓

 

Cues, patterns, and responding to eliminations
✓

 

The shared role of diapers and potties
✓

 

The importance of home
✓

 

Pre and post-potty independence
✓

 

Journalling and your written-in-sand plan
✓

 

Exercise: Building Resilience


Module 3: Crossing the potty threshold with confidence
✓

 

Starting daytime potty independence
✓

 

Roles and responsibilities
✓

 

The last daytime diaper
✓

 

A toileting independence roadmap
✓

 

Dry nights
✓

 

Pausing independence and regrouping

Module 4: Nurturing awareness and focus
✓

 

Where awareness comes from
✓

 

Awareness opportunities
✓

 

The science behind concentration
✓

 

Opening up space for focus
✓

 

Pausing awareness and regrouping
✓

 

Exercise: Mirror Work

 



The P Word comes with perks!
Join today and these automatically get added to your order:
✓
 Parenting As A Practice VIP Status - $149 value!
Personalize your practice by requesting tools and techniques specific to you during our weekly Q&A Sessions. 
✓
 The Quiet Power of Natural Consequences Workshop + Workbook - $127 value!
A timeless workshop takes the pressure out of parenting, making space for collaboration.
✓
 The Parent-Connection Playbook + Workshop - $199 value!

Our nurturing quick guide to connection building moments that are the key to cooperation and independence plus a ticket to the live workshop and recording.
✓
 All access-pass to The P Word Workshops + Events - $197 value!
Jump into Q&As, Special Topic Series, and Special Guest Workshops. On the house.
✓
 A Private Members-Only Community
Exclusive access to me and my team where we share ongoing opportunities to deepen your learning and celebrate your process and progress.
That's $999 of purpose-filled parenting goodness bundled for:
$219
Secure our 2023 pricing and bundle today!
Enrolment is now open and our learning opportunities are ongoing - don't miss out! To make sure everyone has a great experience and access to support we limit spaces and close our doors for the year when we're full, reopening at a new price next year.