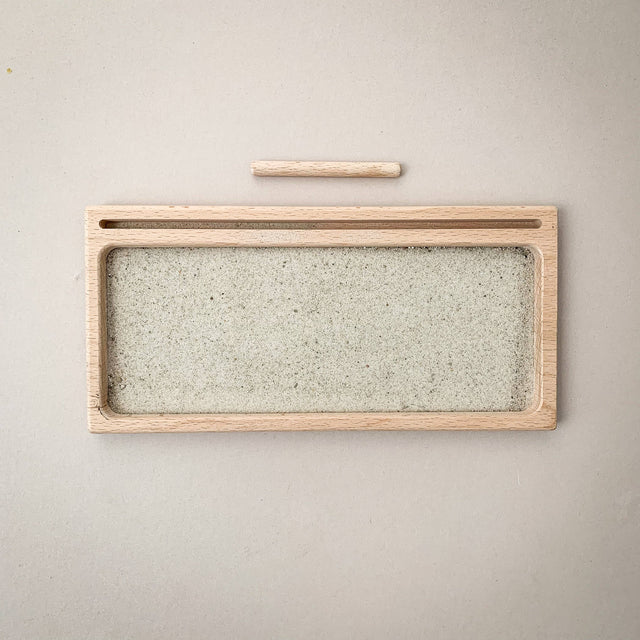 Sand Writing Tray
The Sand Writing Tray is a tool for children who are starting to write. Children can write in the sand using their fingers as a tactile way of learning. Children may also use the writing stick to practice holding a pencil. Children can easily wipe away the marks in the sand and not worry about making mistakes. 
A small box of naturally-scented salt is included with the tray to appeal to the child's senses. Salt is chosen instead of sand as a natural product that children can use safely.
There's a slot at the top of the tray where the Bueno Market Alphabet Cards or the Step-by-Step Drawing Cards may be placed. 
The tray is 30cm long and 14cm wide. It is made from beech wood.