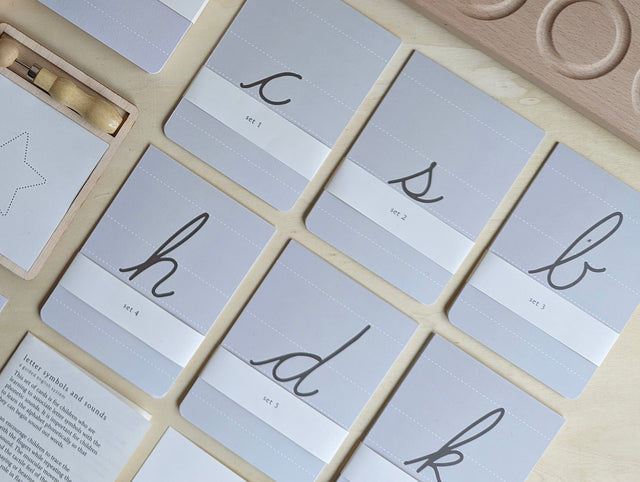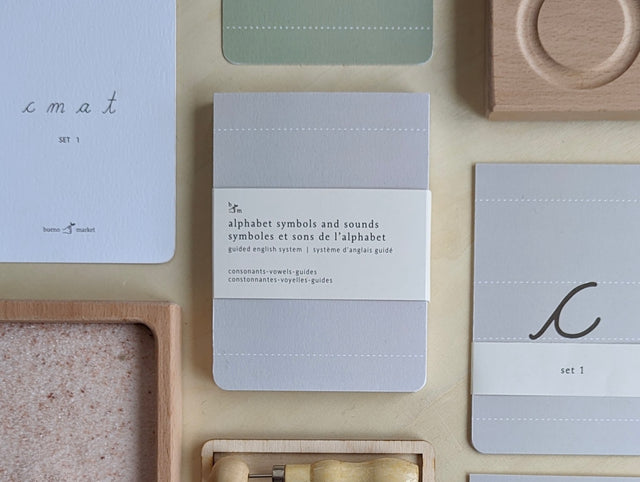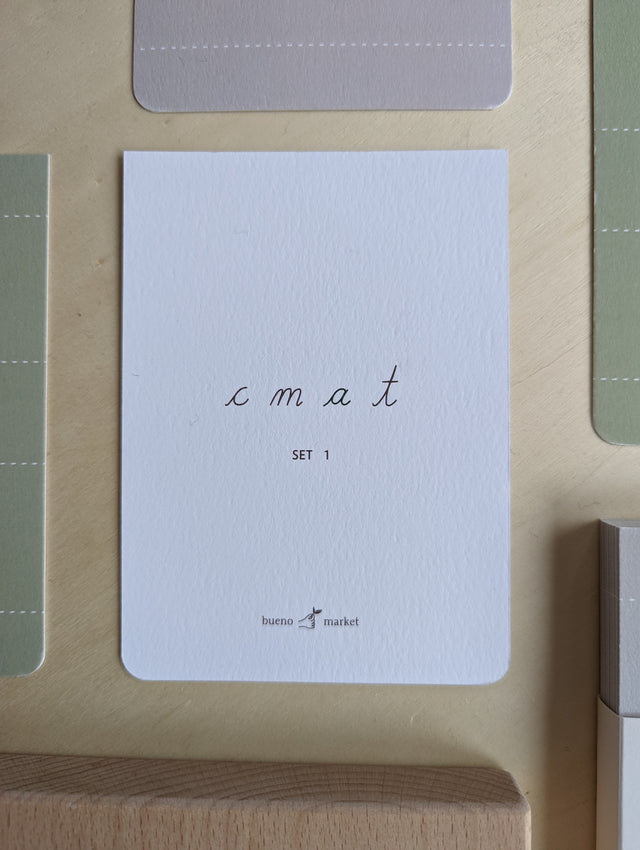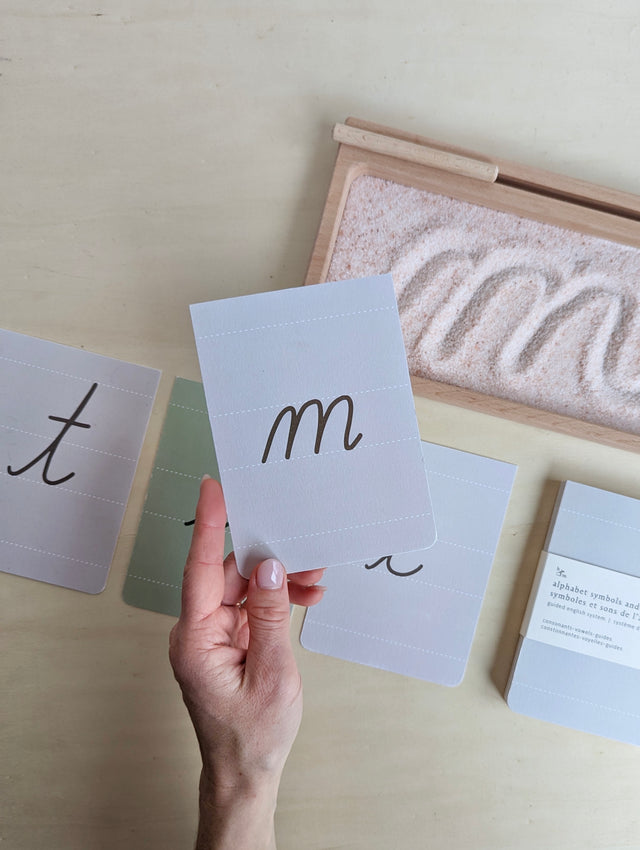 The Letter Sets are for children who are learning to associate the symbol of the letters with the phonetic sounds. It is important for children to learn the alphabet phonetically so that they can begin to sound out words. 
When using the cards, we can encourage children to trace the letters with their fingers while repeating the phonetic sound. The muscular movement of the hand and the tactile feel of tracing letters, while saying or hearing the phonetic sound; all play a role in fixating on the letters in a child's mind.
___
Includes:
+ Printed Guide with How to introduce, and extension activities 
Options:
+ Choose from Letters Sets 1, 2, 3, 4, 5, or 6, or all sets
+ Add-on 9" x 7" x 1¼" wood display tray
___
Printed in Toronto on Mohawlk Superfine 120lb paper 

Colour may vary slightly from what you are seeing on your screen.