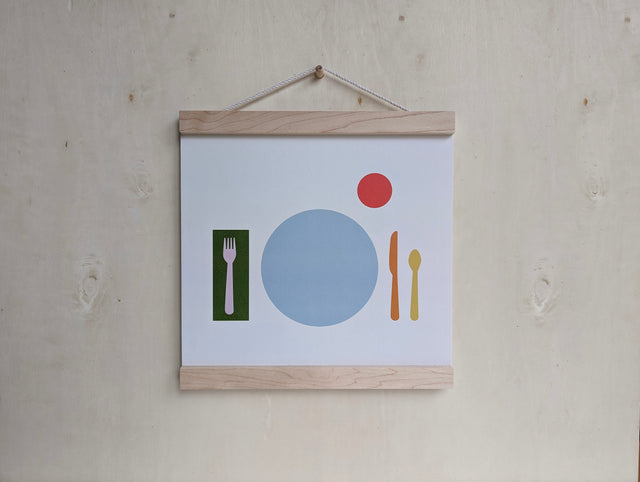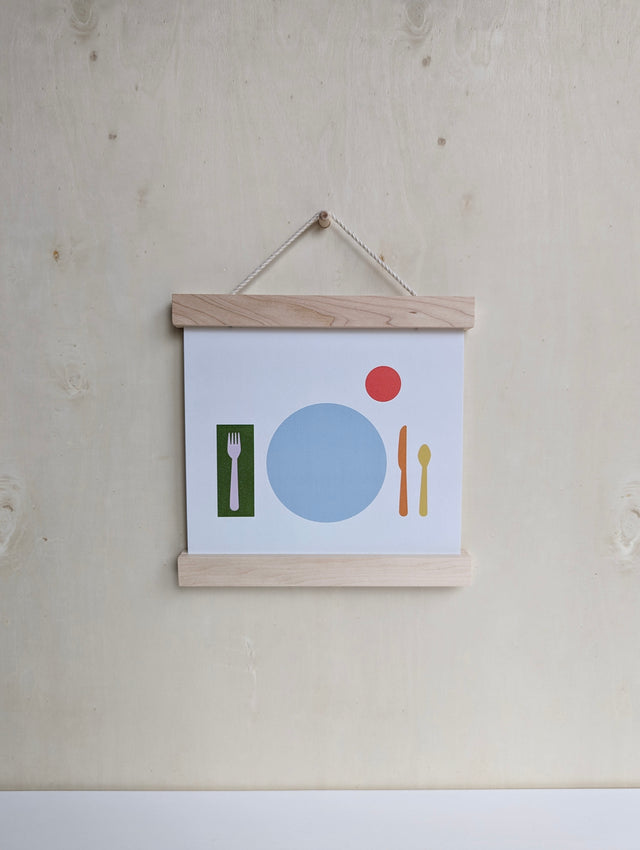 Art + Education 
Meals are always a wonderful time for families to gather to talk about the day. There's a calming practice to set the table for everyone to enjoy. The Place Setting print can act as a visual cue for your child but is also a lovely decor for your home. 
Our art prints provide opportunities to:
+ prompt discussion
+ expand vocabulary 
+ create an environment where education is valued
+ reinforce previous or current learning
+ introduce new ideas
+ pair with our range of learning materials
+ compliment most early learning programs 
___
Printed in Toronto on Mohawlk Superfine 120lb paper 
Colour in the print will vary slightly from what you are seeing on your screen.