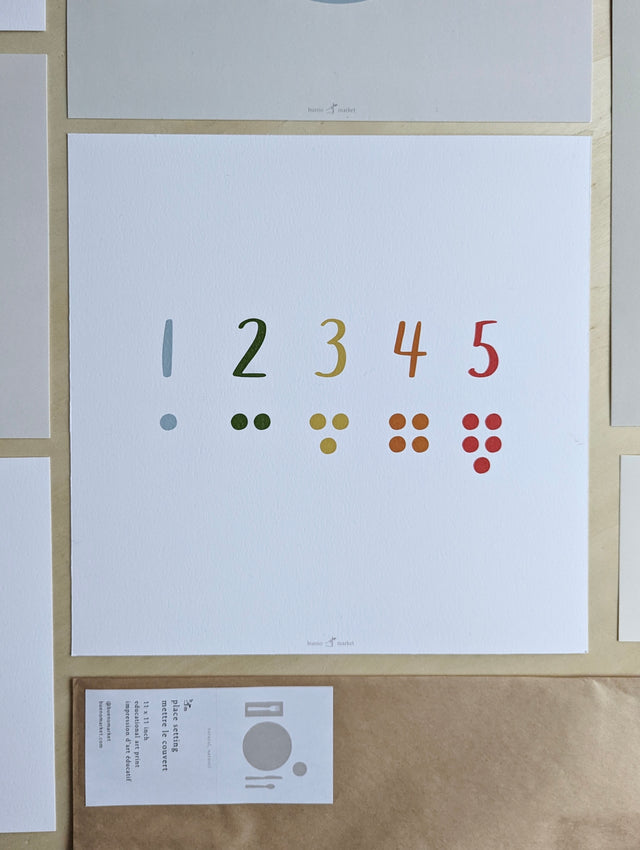 Art + Education 
The Counters Art Print takes inspiration from the Montessori material Cards and Counters where children place the numbers in order and count out the matching objects. Being able to count is a big milestone for any child and we wish to offer this print as a visual cue, as well as a celebration of your child's love for numbers.
Our art prints provide opportunities to:
+ prompt discussion
+ expand vocabulary 
+ create an environment where education is valued
+ reinforce previous or current learning
+ introduce new ideas
+ pair with our range of learning materials
+ compliment most early learning programs 
___
Printed in Toronto on Mohawlk Superfine 120lb paper 
Colour in the print will vary slightly from what you are seeing on your screen.