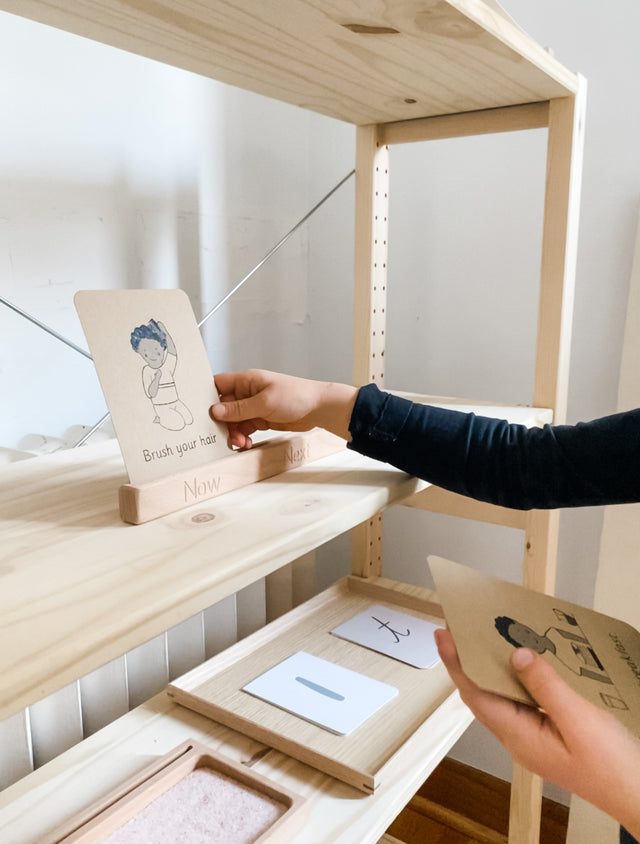 bundle includes: 
set of 16 daily routine flashcards
wooden stand for holding flashcards
The Daily Routine Flashcards are sourced from the UK maker, Little Coach House. The set of 16 cards is a great visual resource to help children prepare for their day. It can be displayed with the Daily Routine Flashcard stand and comes with a beautiful drawstring storage bag.