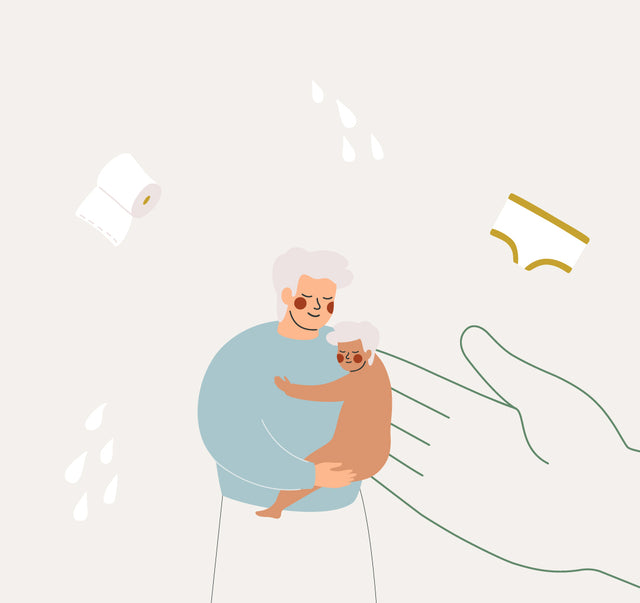 The Diaper Free Summer Program
What you'll find inside The Diaper Free Summer:

Weekly virtual workshops and community support sessions yearly from May to August.
PLUS
1 year access to our parent-friendly online course
24 concise and knowledge-packed lessons across 4 learning modules, including journaling prompts, mindfulness exercises, and simple-to-use templates.

Module 1: The science and art of natural potty independence
✓

 Diapering and the return to natural toileting independence
✓

 The toileting landscape
✓

Honouring sensitive periods
✓

Clothing and toddler bodies
✓

Science for early independence

Module 2: Preparing for natural independence
✓

Early diaper freedom in practice
✓

Cues, patterns, and responding to eliminations
✓

The shared role of diapers and potties
✓

The importance of home
✓

Pre and post-potty independence
✓

Journalling and your written-in-sand plan
✓

Exercise: Building Resilience

Module 3: Crossing the potty threshold with confidence
✓

Starting daytime potty independence
✓

Roles and responsibilities
✓

The last daytime diaper
✓

A toileting independence roadmap
✓

Dry nights
✓

Pausing independence and regrouping

Module 4: Nurturing awareness and focus
✓

Where awareness comes from
✓

Awareness opportunities
✓

The science behind concentration
✓

Opening up space for focus
✓

Pausing awareness and regrouping
✓

Exercise: Mirror Work

 
Together you'll get:
✓

 Weekly v

irtual group learning and question sessions May to August

✓

 Instant

 access to your online course
✓
 12 months of access to The Diaper Free Summer course + our group's weekly workshop recordings
✓
 Forever access to our members only community
✓
 Bonus 1-on-1 Ask-Me-Anything Session
---
INVESTMENT

$599 of value for
$199
I want to make sure you get your spot!
Pre-enrollment is now open and families are joining for next summer. To make sure everyone has a great experience and access to support we limit spaces and close our doors for the year when we're full.